Radiculopathy and myelopathy at segments adjacent to the site of a previous anterior cervical arthrodesis.
Hilibrand AS, Carlson GD, Palumbo MA, Jones PK, Bohlman HH
The Journal of bone and joint surgery. American volume | 81 (4) | April 1999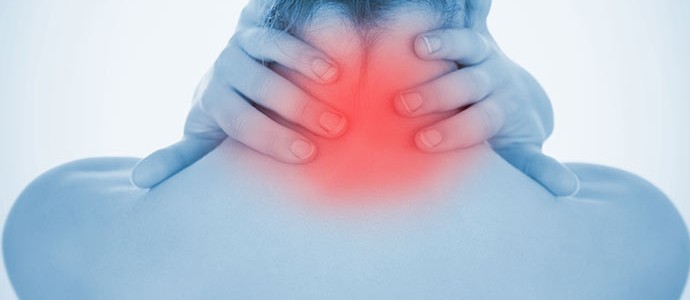 Purpose of Study
1.) To determine the incidence and prevalence of symptomatic adjacent segment disease in a large population during the first ten years after anterior cervical arthrodesis 2.) To ascertain which cervical motion segments are at a greatest risk for new symptoms after an adjacent anterior cervical arthrodesis 3.) To assess whether multilevel arthrodesis is a risk factor for symptomatic disease at an adjacent level 4.) To determine whether spondylotic changes at levels adjacent to the arthrodesis are related to the late development of new radiculopathy or myelopathy
Study Review
This study by Hilibrand et al remains one of the most widely cited studies in regarding adjacent segment disease following anterior cervical discectomy and fusion.   The study population of 374 consecutive patients (409 fusions) were followed prospectively for the development of adjacent segment disease, as defined by symptomatic radiculopathy or myelopathy, at an adjacent segment over the course of two visits following an index cervical fusion. The patients were evaluated and underwent surgery by one surgeon for the duration of the study.
There are several potential methodologic concerns with this landmark study that was published in 1999. To the reader, the basis on which symptomatic radiculopathy or myelopathy was diagnosed was subjective in nature.  The criteria used required symptoms referable to an adjacent level on two consecutive visits.  The study gives no details as to the potential time lapse between visits and how the diagnosis was made other than if symptoms did not improve, an MRI and myelography and/or a CT was ordered to confirm a lesion at the adjacent segment.
Tabular data from the Kaplan-Meier Suvivorship Analysis did show that loss of follow-up did exceed the accepted threshold of 20% at year 3 and then from years 6 to 10.
The authors of the study concluded that there was a 2.9% incidence of symptomatic adjacent segment disease per year during the first 10 years after the index surgery and survivorship analysis predicted 25.6% would develop new disease within ten years. One must be cautious in interpreting and using the latter rate as this does not represent the rate of reoperation.  The value of this measure is often debated by surgeons as it should not imply that one quarter of patients who undergo ACDF will necessarily require reoperation at either the cranial or caudal level(s) within 10 years.  In line with this, a more recent retrospective study by Lee et al (Spine 2015) found that further surgery on an adjacent level occurred at a rate of 2.4% per year and 22.2% of patients would need further surgery within 10 years of the index surgery.  The study by Hilibrand et al  documented that 27 out of the 374 patients who had developed new symptoms failed to improve with non-operative management and had further fusion surgery performed at the symptomatic adjacent segment. No further analysis of this group was provided by the authors.
It also should be noted that the statistical analysis only controlled for one variable in identifying potential risk factors for the development of symptomatic adjacent segment disease. Furthermore, the authors did not address potential confounders, including smoking in their analysis.   The current literature points to adjacent segment disease as being multifactorial in nature.  As with similar studies that have been reviewed by Spineopedia, controversy still reigns as to the how much natural history plays a part in adjacent segment disease versus biomechanical alteration from cervical fusion.