The Spineopedia Editors
Both John H. Shim and Jason S. Mazza serve as a principal reviewer and editor for the entire Spineopedia.com website.
John H. Shim, M.D., M.B.A., F.A.C.S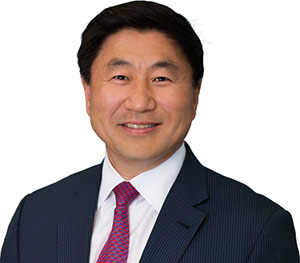 John H. Shim, M.D. is a Board Certified, Fellowship trained Orthopaedic Spine Surgeon. He completed his undergraduate education at the Massachusetts Institute of Technology (MIT) and medical school at the State University of New York (S.U.N.Y) in Syracuse. Dr. Shim completed his orthopaedic residency at the Albert Einstein College of Medicine In New York and advanced studies in spine surgery at New England Baptist Hospital and Tufts University School of Medicine.
Since 1993, Dr. Shim has been in private practice specializing in degenerative spine surgery, and second opinions. Previously, he has served as the Chief of Orthopaedics and Chief of Surgery for several different hospitals. Dr. Shim has also served as the Chairman for the Mease-Dunedin Neuro-Ortho Spine Center, and is a current member of the Morton Plant Mease Ethics Committee.
In addition to his leadership experience, Dr. Shim has served as an investigator for a number of research projects, holds a teaching appointment, and has been an active contributing author having published several chapters in a spine textbook, for web-based spine educational organizations, and through the development of his own online educational website.
Through his daily encounters with patients who are seeking surgical opinions, it became apparent that spine patients are often provided with information and recommendations that either lack a scientific basis or are confusing to the patients. He felt there was a void in quality resources for spine patients and providers that is free of commercial bias and maintains the most up to date information.
He developed the framework of Spineopedia to provide transparency in the dissemination of information regarding the medical treatment of spinal disorders. Through Dr. Shim's experience and dedication to providing a quality resource, Spineopedia was developed to provide a critical analysis of historical investigational studies along with published information so users can better decide if the evidence we are using to guide treatment recommendations is reliable based on modern day evaluation methods. As the driving force behind making Spineopedia a reality, Dr. Shim serves as the owner and Chief Executive Officer. He can truly say "he has nothing to disclose" other than ownership of his practice and websites.
Jason S. Mazza, M.S
c

, OA-C, CSA, SA-C, OTC, CCRC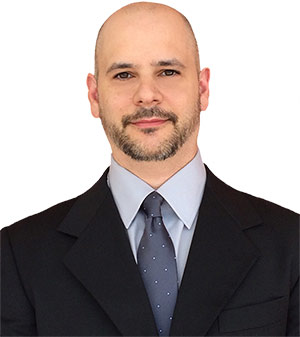 Jason S. Mazza, is a graduate of the University of Alabama School of Public Health where he received his Master of Science degree (M.S.P.H) in addition to receiving his Bachelor of Arts (B.A.) degree from Emory University. Mr. Mazza holds Board certification through the National Board Certification of Orthopaedic Physician's Assistants (NBCOPA) and dual certifications as a Certified Surgical Assistant (SA-C, CSA) through the American Board of Surgical Assistants and National Surgical Assistant Association. He is a fellow member of the Association of Clinical Research Professionals (ACRP) and the Association of Surgical Assistants (ASA). Mr. Mazza has held numerous leadership positions having served as the President of the American Society of Orthopaedic Physician's Assistants (ASOPA) from 2009 to 2011 and has previously held a position on the North American Spine Society (NASS) Section on Allied Health Committee. He has served as a contributing author for allied health for Orthopedics Today and remains an active medical content and blog writer. Mr. Mazza holds an academic appointment as an assistant professor with the University of St. Augustine for Health Sciences.
Mr. Mazza has been involved in all aspects of orthopaedic and spine care, clinical research, medical writing, clinical online program development and serves as a surgical first assistant specializing in degenerative spinal conditions.
His experience, for over 20 years in the clinical, surgical, and research aspects of spine care, has identified a need for the development of resources that provides patients with an unbiased, yet evidenced based approach to understanding and treating their spinal condition along with a comprehensive source for spine professionals that aggregates current investigational studies from the well-respected peer reviewed journals, all in one convenient place.
Through his association with John Shim, M.D and ShimSpine, his efforts have helped lead to the development of Spineopedia and he is actively involved in all aspects of organizational growth as the Chief Operating Officer.