Accelerated degeneration of the segment adjacent to a lumbar fusion.
Lee CK
Spine | 13 (3) | March 1988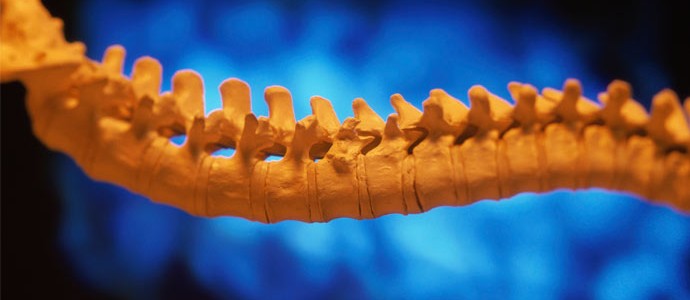 Purpose of Study
To offer descriptive information including conditions and pathomechanics at the segment adjacent to a lumbosacral fusion
Study Review
The study published by Lee in 1988 was intended to descriptively define conditions and pathomechanics at adjacent segments following a lumbar fusion.  This was at a time period where the effectiveness of lumbar fusion for low back pain was one of the foremost questions to be answered and potential complications of the procedure were largely overlooked.
Lee presented descriptive data on 18 patients (22 fusion procedures) that he saw during an 8 year time period (1978 to 1986) that had previously undergone a lumbar fusion and developed new symptoms. It is not clear from the study if this cohort had the fusion surgery performed by Dr. Lee or another surgeon. It is also unknown how these 18 were chosen specifically and if others were excluded.  Furthermore, it is not stated in the methods section on whether there was any documentation regarding radiographic findings of adjacent disc space findings (narrowing, osteophytes, etc.) prior to lumbar fusion surgery.  These patients presented with new symptoms, with hypertrophic facet joints being the most common, but it is unclear how the clinical diagnosis was made and how the pathologic findings were confirmed as being symptomatic.
The issue of adjacent segment degeneration has remained a well published area of spine over the past 28 years since Dr. Lee's study. One of the largest reviews by Xia et al (Spine 2013) looked 94 studies covering 34,716 patients who had undergone a lumbar fusion.  Adjacent segment degeneration radiographically had a pooled prevalence of 29.3% with the occurrence of clinical symptoms ranging up to 30.3%. Lawrence et al (Spine 2013) also looked to define the incidence of clinical adjacent segment pathology after lumbar fusion surgery. A mean annual incidence of 0.6% to 3.9% was identified with the biggest risk factors being age greater than 60 years old, those with pre-existing facet or disc degeneration, those with multilevel fusions and when a laminectomy was performed adjacent to a fusion. The patients in Dr. Lee's study were relatively young (23-56 years, 38.6 average) and 50% developed new symptoms within a 5 year period after their index surgery.
While the study published by Lee in 1988 was small in sample size and had many methodological flaws when evaluating with modern day study criteria, his conclusions that degeneration is likely to occur at adjacent segments and may represent acceleration of pre-existing conditions, do concur with multiple large studies published in the last few years. The question of whether adjacent segment degeneration represents the natural history or is due, at least partially to having a lumbar fusion remains to be clearly answered in the literature.